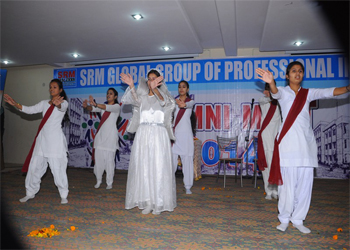 Lets your voice be Heard
Music washes away all the sins from the soul, the dust of everyday life and inspires to live a joyfull life. There is absolute tranquility and harmony in practicing music. Such experiences are beyond words and can only be experienced.The notes of music take the listener to the region of the unknown where there is only emotional ecstasy and transport him to a world of melody and sympathy. Music has miraculous powers for treating certain mental ailments such as anxiety, abnormal excitement or depression. It is also helpful for the treatment of patients suffering from insomnia. It has excellent exhilarating power. It can be compared to mother's love. Just as a child forgets everything and feels joy in mother's lap, in the same way we forget all worries and anxieties in musical environment.
Dance classes promote fitness for a lifetime. Dance also provides the necessary daily physical fitness recommendations of most health care professionals. Promoting physical fitness as being fun and easy from a young age, creates an excellent foundation for future life long health and fitness.Confidence, high self-esteem and personal expression. Dance is a great way to connect emotionally with an audience and other people.